Streaming music to a receiver is becoming increasingly popular because music lovers are modern and want to keep up with the times. Of course, nothing will replace vinyl for me, but research into streaming platforms excites me because it's convenient without compromise.
After all, they offer high-quality streaming, endless content, and playlist creation to suit your preferences. And a home system with a receiver will ensure you enjoy your entire content experience. So it should come as no surprise that many services like this exist today. In this article, I offer you a little tour of the topic. We will look at the different streaming services, what they can do, and how to use them in your home system, specifically with the AV receiver.
Choosing the right AV receiver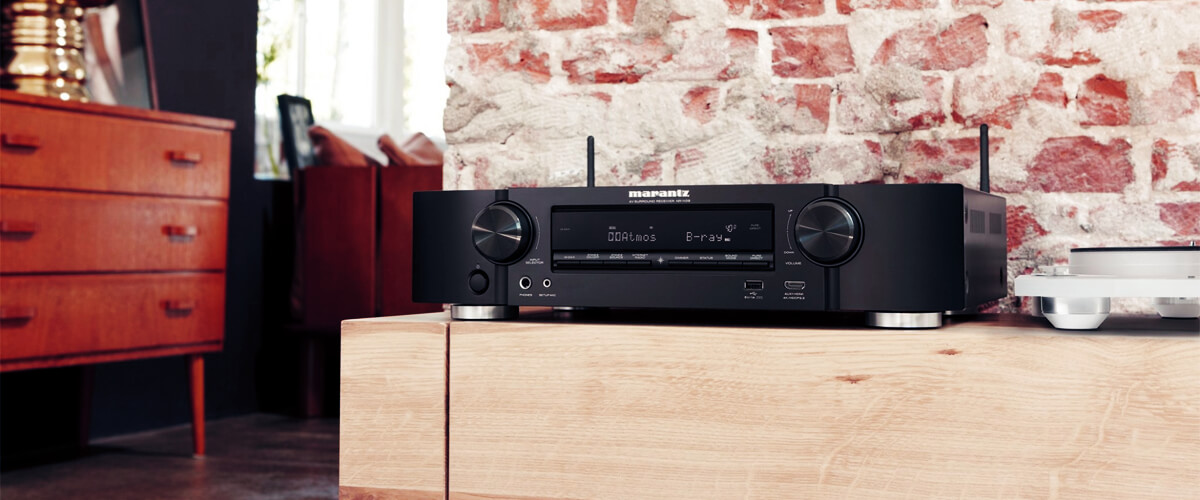 When it comes to streaming music to an AV receiver, it's important to choose the right equipment. What does that mean? Since streaming is done over a network, your device should have built-in Bluetooth or Wi-Fi wireless functionality or a wired LAN connection. So first, look for a device with built-in Bluetooth or Wi-Fi functionality.
Multiroom functionality is also important if you want to stream music throughout your home in different rooms. Your receiver may have a built-in ecosystem of HEOS (from Denon), MusicCast (from Yamaha), Sonos, and BluOS. If not, the device must support them, as the manufacturer usually says. Such functionality can be found even in equipment priced from $400.
How to add streaming to an old receiver?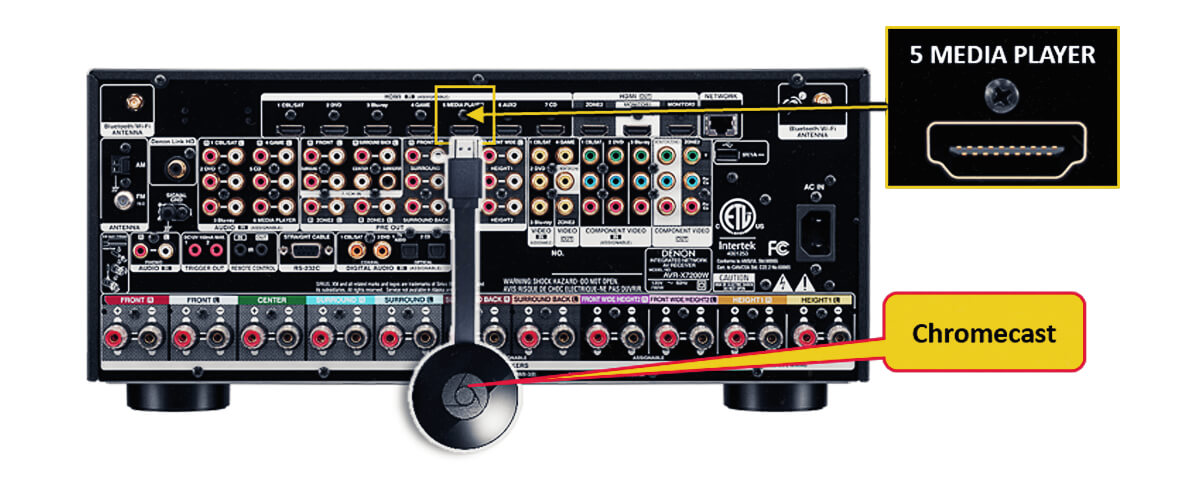 If you have an older receiver that doesn't have built-in Bluetooth or Wi-Fi, don't worry. Streaming music to it is still possible. One option is to use an external streaming device, such as Chromecast Audio or Amazon Echo Dot (standalone streamers, CD players, and CD players with built-in streaming). Note that network music players can be connected to a receiver via an analog or digital connection.
Another option is to use a Bluetooth or Wi-Fi adapter, which can be connected to the input ports on the receiver, allowing you to stream music from your phone or other devices to your old receiver wirelessly.
Popular streaming services
Many specialized streaming services are used in the home, each with unique features and differences. Let's take a look at some of the most popular options.
Spotify
Spotify is one of the most popular audio streaming solutions, with a huge library of over 70 million songs. This service offers free and paid versions (Premium), providing higher sound quality and lossless music streaming. Spotify is compatible with many devices, including smartphones, tablets, computers, and smart speakers, making it accessible to many users. In addition, Spotify supports Bluetooth and Wi-Fi, making streaming music wirelessly to an AV receiver easy.
Apple AirPlay
You should consider using Apple AirPlay to stream music to your AV receiver wirelessly if you are an Apple user. AirPlay can stream high-quality music directly from your iPhone, iPad, or Mac to the receiver. Setting up AirPlay is simple and can be done through the receiver's settings menu or the app on your Apple device.
Chromecast
Chromecast is another popular streaming solution. This compact device lets you stream music from your phone, tablet, or computer to your receiver. Simply plug the Chromecast into the HDMI port of the receiver, and you're all set. It also lets you control your music from your phone or tablet, so you don't have to get up to skip a track or adjust the volume. The service connects to your home Wi-Fi network using the Google Home app. It can also be built-in.
Other streaming services
You may also like some of the other popular options, each with its own advantages. It will take time to figure out which one is best for you, although no one is stopping you from using them all:
Qobuz – the service has an extensive music library, including a large selection of classical music, and also offers curated playlists and a radio feature.
Amazon Music – includes exclusive content and live recordings. It lets you listen to music on demand, create your playlists, listen to live radio, and offers high-quality streaming with an Amazon Music HD subscription. In addition, this service allows you to access Alexa voice control and high-definition audio quality.
TIDAL – offers a feature called "TIDAL Masters," which offers music in high-definition audio formats. With TIDAL, you can listen to millions of songs, watch music videos, and discover new artists. TIDAL also offers exclusive content, live events, and premium subscriptions with additional features.
Pandora is a popular streaming service that lets you create your own radio stations based on your favorite artists or songs. You can discover new music and customize your listening experience. Pandora also offers a premium subscription service with additional features.
Deezer is a global streaming service offering an extensive music and podcast library. With Deezer, you can create playlists, listen to live radio, and discover new music based on your listening history. This service also offers a premium subscription with higher sound quality and additional features.
Setting up your AV receiver for music streaming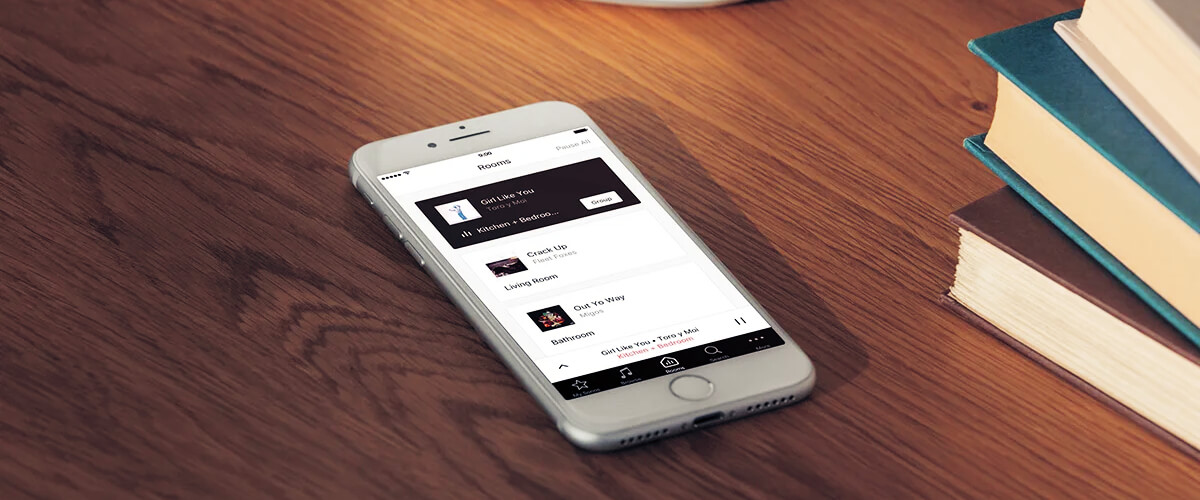 Now that you've chosen a streaming service and an AV receiver, it's time to set everything up. The setup process for streaming music at home may seem complicated initially, but it's quite simple and consists of two steps.
Connecting your AV receiver to your home network
You'll need an Ethernet cable to connect your receiver to your router for stable and reliable signal transmission. Once connected, you must configure the receiver's network settings to connect to your home network. Also, follow the manufacturer's instructions for connection using Wi-Fi or Bluetooth. It may require you to enter the network password and select a network from a list of available options.
If you have trouble connecting your AV receiver to your home network, don't worry. Most receivers come with a manual that describes the whole process step by step. In addition, many manufacturers have online resources and customer support to help you solve any problems.
Integrating a streaming service account
After connecting your AV receiver to your home network, it's time to integrate your streaming service account. Depending on the service you are using, this process may vary slightly. However, in most cases, you must log in to your account using your receiver remote or an app on your phone or tablet. Once logged in, you can access your streaming service account through your AV receiver. From there, you can browse your music library, create playlists, and stream music wirelessly to your AV receiver.