In my Marantz SR6015 review, I'm examining this feature-rich AV receiver from the highly respected Marantz brand. With a strong reputation for products that undergo extensive sound tuning by devoted engineers, Marantz ensures a remarkable audio experience. The SR6015 embodies this commitment to quality, offering a plethora of features comparable to the flagship SR8015 model, but at a more budget-friendly price, making it an attractive option for discerning home theater enthusiasts.
Features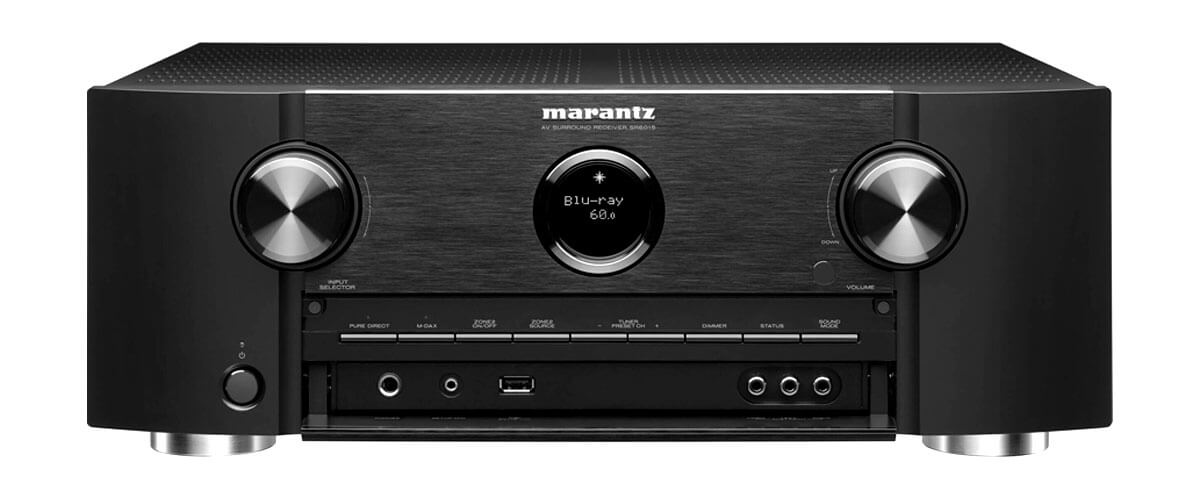 The SR6015 boasts an impressive array of specifications and is designed to cater to the preferences of audiophiles and cinephiles alike.
One of the most notable features of this receiver is its 9.2-channel discrete power amplifier, which delivers a generous 110W per channel. This ensures a smooth, dynamic, and enveloping soundstage for a wide range of listening environments. The SR6015's power and precision make it an ideal choice for those seeking to create a home cinema that rivals commercial theaters in terms of audio quality.
For movie enthusiasts who demand the highest video quality, this unit does not disappoint. With 8K/60Hz and 4K/120Hz pass-through support on all 7 HDMI ports, it's future-proofed for cutting-edge display technology. The receiver's 8K upscaling feature also ensures that lower-resolution content is optimized for a more enjoyable viewing experience.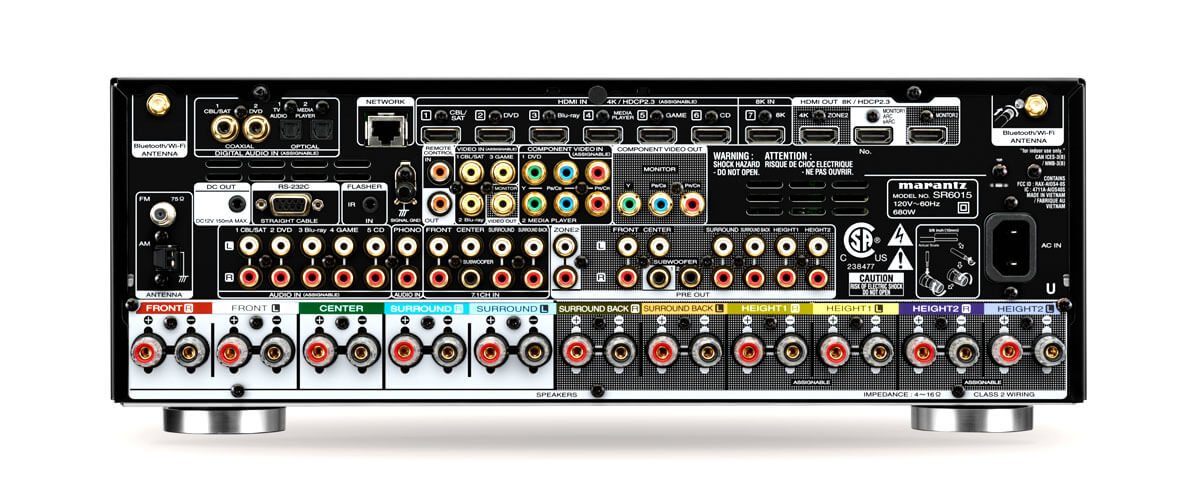 When it comes to surround sound, the Marantz SR6015 shines with its support for the most advanced 3D audio technologies. With Dolby Atmos, Dolby Atmos Height Virtualization Technology, DTS:X, DTS Virtual:X, and IMAX Enhanced processing, you'll be treated to a three-dimensional soundscape that transports you right into the heart of the action. Whether you're watching an epic space battle unfold or listening to a live concert recording, these audio formats deliver a breathtakingly realistic experience.
The Marantz SR6015 also excels in video compatibility, supporting HDR formats such as HDR10/10+, HLG, Dolby Vision, 4:4:4 color resolution, and BT.2020. Additionally, Dynamic HDR guarantees exceptional picture quality with enhanced brightness, clarity, and contrast. This ensures that your home theater setup remains at the cutting edge of video technology for years to come.
To summarize, I can say that this model has everything most consumers need: good connectivity of different devices, support for modern video and audio formats, as well as most modern surround sound formats. Well, now let's talk in more detail about my testing of the SR6015's sound.
Sound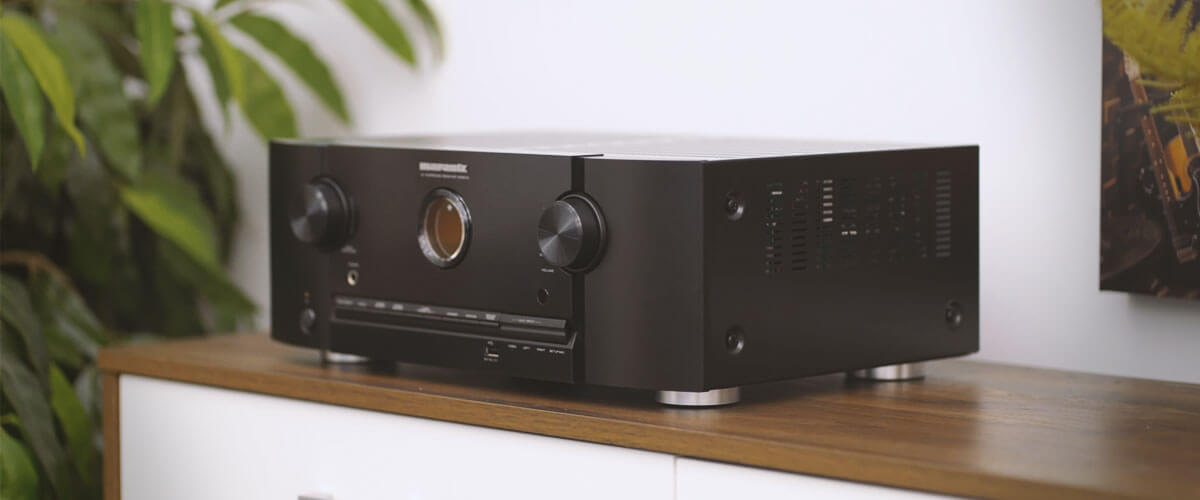 During my time with the Marantz SR6015 AV receiver, I was genuinely amazed by the exceptional audio experience it provided. The harmonious blend of its various features produced a rich and detailed soundscape that truly transformed my home theater enjoyment. Furthermore, as always, the adjustable Audyssey MultEQ XT32 room calibration did a great job adapting the sound to my unique listening environment and delivering a consistently balanced and immersive experience that left a lasting impression.
You can't go wrong with Marantz, and their SR6015 is no exception!
Specifications of Marantz SR6015
Channels: 9.2.
Output power: 110W/8 Ohm, 150W/6 Ohm.
HDMI inputs/outputs: 7/3.
Surround sound

Dolby features: Dolby TrueHD, Dolby Atmos, Dolby Atmos Height Virtualization, Dolby Surround.
DTS features: DTS HD Master, DTS:X, DTS Neural:X, DTS Virtual:X.
IMAX Enhanced.

Video

Video functions: 4K/120Hz, 8K/60Hz pass-through, upscaling to 8K.
Video support: HDMI ARC, HDMI eARC, HDMI CEC, HDCP2.3, HLG, HDR10, HDR10+, Dynamic HDR, Dolby Vision.

Bluetooth/Wi-Fi: yes/yes.
Streaming service: AirPlay2, Spotify, Deezer, Tidal, Pandora, SiriusXM, Napster, SoundCloud, Amazon Prime Music.