My Denon AVR-X2800H review is about a powerful and versatile AV receiver that is worth considering for anyone looking for a high-quality home entertainment experience. It offers a variety of features and improvements compared to its predecessor, the AVR-X2700H.
This model was released in 2022 and is positioned as a mid-range receiver, ideal for those who want to experience the latest surround sound technology without breaking the bank. The receiver boasts a sleek and modern design, with a black matte finish and a clear, easy-to-navigate front panel. Let me tell you what it offers.
Features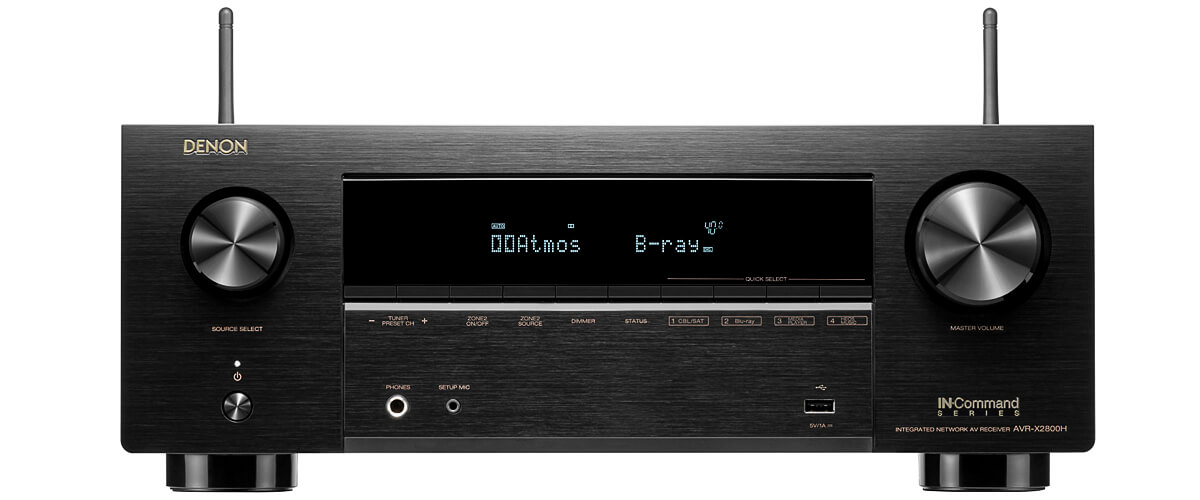 The review of the main Denon AVR-X2800H specifications can probably begin with an output power of 105W per channel at 8 Ohm load. It is more than enough to handle most speakers, and the receiver supports speakers with an impedance from 4 to 16 Ohm. This is great for me because I can use all my speakers with it. And you don't have to pick up new ones. The receiver also boasts a frequency response range of 20Hz to 20kHz, guaranteeing clear and detailed sound at all frequencies.
The AVR-X2800H has a wide range of connections, making it a great choice for any home entertainment system, whether you have older equipment or newer. The receiver has 6 HDMI inputs and 2 outputs, all supporting HDCP 2.3 and high-quality video in HDR10+, Dolby Vision, and HLG. As for video processing, the AVR-X2800H supports 8K/60Hz and 4K/120Hz, as well as video scaling and conversion capabilities to improve picture quality. In addition, the HDMI output supports ARC and eARC, making it easy to connect to a TV and play audio from the TV through the receiver's speakers. And for gamers, there is an ALLM Pass-through option for gaming.
The Denon AVR-X2800H also supports wireless connectivity, including Wi-Fi, Bluetooth, and AirPlay 2, making streaming music from your phone or tablet easy. It's important for me that the receiver is compatible with various streaming services, including Spotify, Pandora, Tidal, Amazon Music, and others, so if you're a music lover like me – you'll love this feature.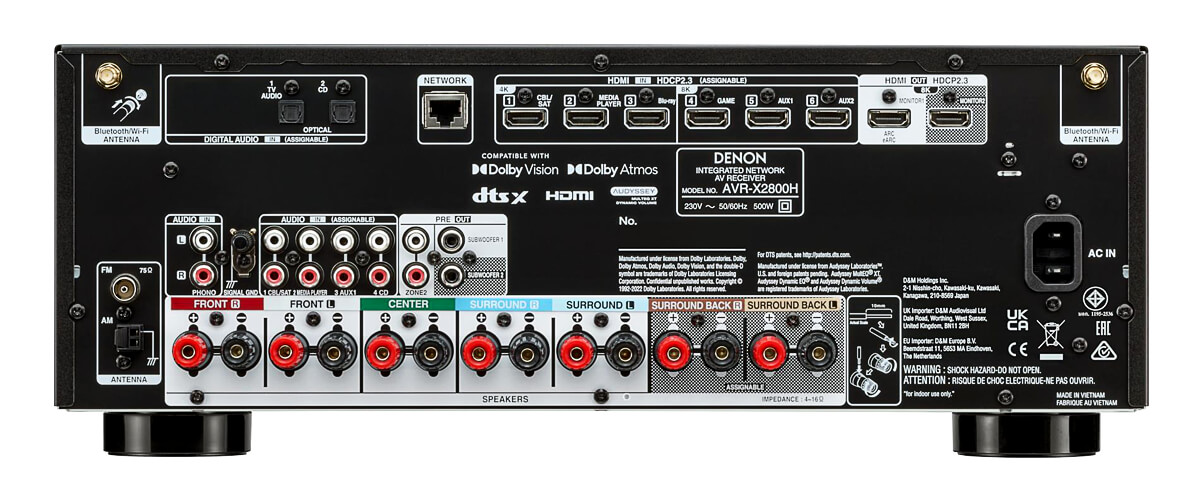 Regarding surround sound support, the AVR-X2800H works with Dolby Atmos, DTS:X, and DTS Virtual:X formats, and Dolby Atmos Height Virtualization, which allows you to create a virtual height channel without using additional speakers. The receiver also supports older surround sound formats.
Other Denon AVR-X2800H features include multi-room zone support, which allows you to play a sound in multiple rooms (for fans of secluded evenings in a separate room), and the MultEQ XT automatic speaker calibration system, which proved to be excellent during testing, handling the setup quickly.
Sound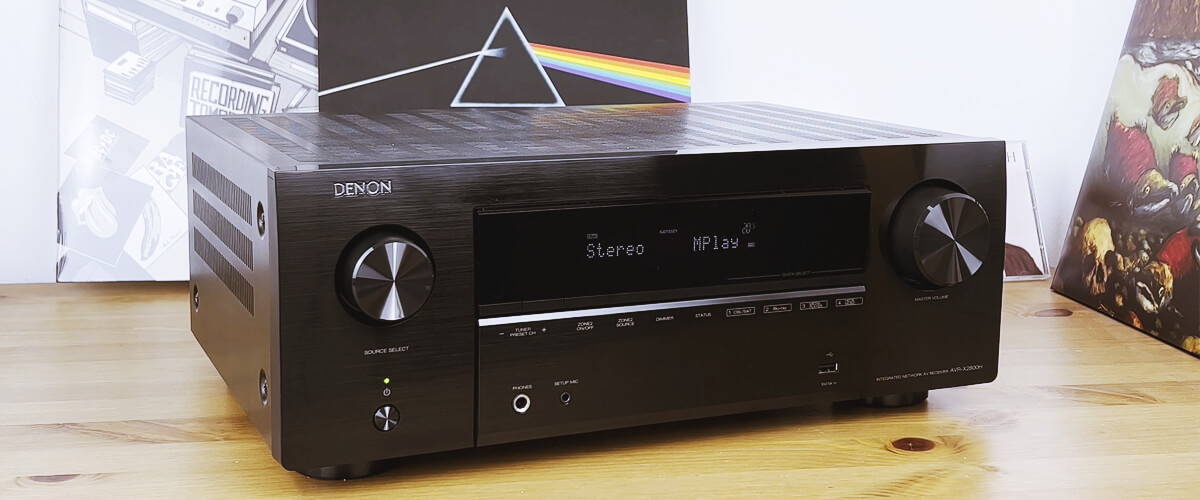 In terms of sound quality, many praise the AVR-X2800H for its ability to reproduce clear and powerful sound. In music playback mode, the receiver delivers crisp, detailed sound with a good balance between bass and treble. Regarding movies, the AVR-X2800H demonstrates a decent level of creating a truly immersive experience with support for the latest surround sound formats.
When I tested the AVR-X2800H with the movie Blade Runner 2049, the realism and depth of the sound blew me away. Dialogues were crisp and clear, effectively delivering accurate background music and sound effects. In addition, the Dolby Atmos high channels added an extra dimension to the sound, creating a truly immersive experience.
The Denon AVR-X2800H is a great choice for those looking for a high-quality AV receiver that can handle the latest surround sound technology. It delivers powerful, clear sound and features, making it a versatile and flexible addition to any home entertainment system.
Specifications of Denon AVR-X2800H
Channels: 7.2.
Output power: 95W/8 Ohms, 125W/6 Ohms.
HDMI inputs/outputs: 6/2.
Surround sound:

Dolby: Dolby Atmos, Dolby TrueHD, Dolby Surround, Dolby Digital Plus, Dolby Atmos Height Virtualization.
DTS: DTS HD Master, DTS:X, DTS Neural:X, DTS Virtual:X.

Video:

Video functions: 4K/120Hz, 8K/60Hz pass-through, upscaling to 8K.
Video support: HDMI ARC, HDMI eARC, HDMI CEC, HDCP2.3, HDR10, HDR10+, Dolby Vision.

Bluetooth/Wi-Fi: yes/yes.
Streaming services: AirPlay2, TuneIn, Pandora, SiriusXM, Spotify.